Friderici News | New mobile crane order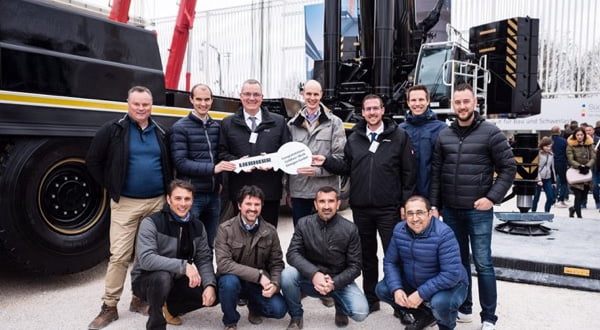 25 June 2019
New mobile crane order
Friderici extends its fleet of cranes upwards
LTM 1650-8.1 designed for maximum performance
Lasting value of Liebherr mobile cranes and decisive criteria for service
Bauma prototype convinces: Friderici orders Liebherr LTM 1650-8.1 mobile crane from Liebherr
The Swiss crane and truck company Friderici Spécial SA ordered a LTM 1650 8.1 at Bauma. Liebherr presented the new 8-axle mobile crane to the public for the first time at the Munich fair. The eight-axle engine is designed for maximum performance. The successful concept of its predecessor, the LTM 1500 8.1, with two telescopic boom variants is continued: the LTM 1650-8.1 will be available with 54 and 80 meter telescopic booms.
With the new LTM 1650-8.1, Friderici will expand its fleet of cranes. Jean-Paul Friderici, General Manager, explains: "The requirements of our market in terms of payload and unloading are increasing. We are therefore investing in a more robust mobile crane. The LTM 1650-8.1 is revolutionary, a very innovative crane. Its enormous power on eight axles convinces us. We have also had very good experiences with the LTM 1500-8.1. We are convinced that Liebherr has once again brought an outstanding crane to the market with the LTM 1650-8."
Friderici plans to use the new mobile crane for a very wide range of applications, such as industrial, construction and infrastructure projects. The company has therefore opted for a complete equipment with telescopic boom bracing and variable reach boom.
The Friderici family has been active in the transport sector since the end of the 19th century. From a regional company, a national company and after the 2nd World War, an international company has developed. Today, the family business with 160 employees is managed by the fifth generation and has a great deal of experience in international special transports and their complete 3D planning. Friderici purchased its first crane in 1961; today the company has 18 mobile cranes, more than 50 percent of which come from Liebherr. Jean-Paul Friderici: "We have been working with Liebherr mobile cranes for 55 years and we are very satisfied with them. The resale prices are good and stable. The reliability of the Liebherr service is also an important criterion for us."
Recent news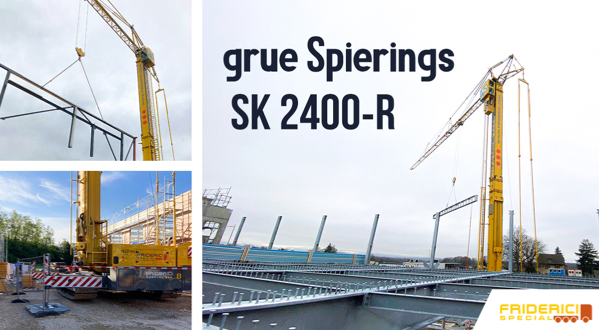 8 September 2022
Mobile crane Spierings SK2400-R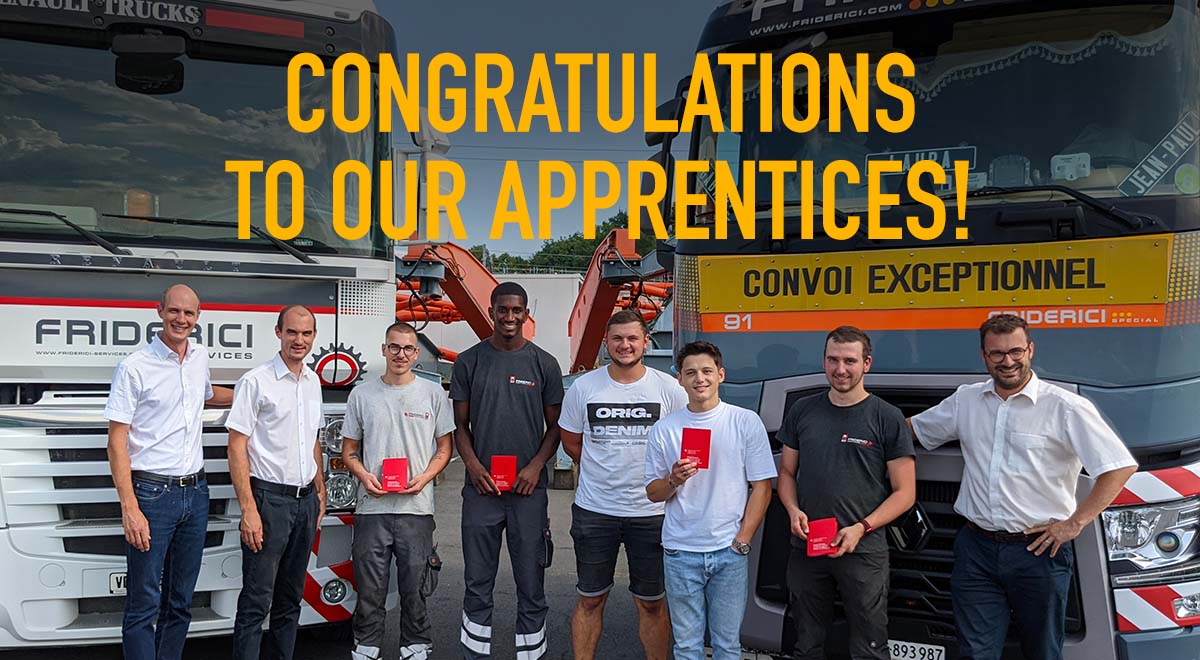 14 July 2022
Congratulations to our apprentices!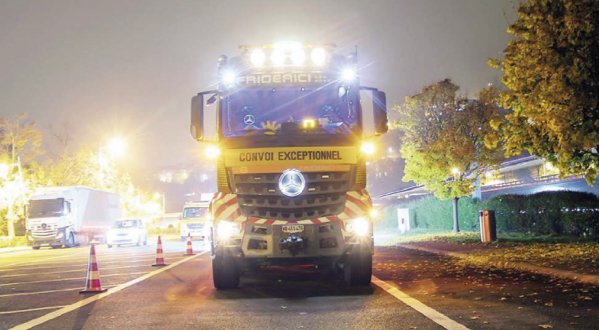 7 July 2022
Quarterly magazine of the Vaud Cantonal Police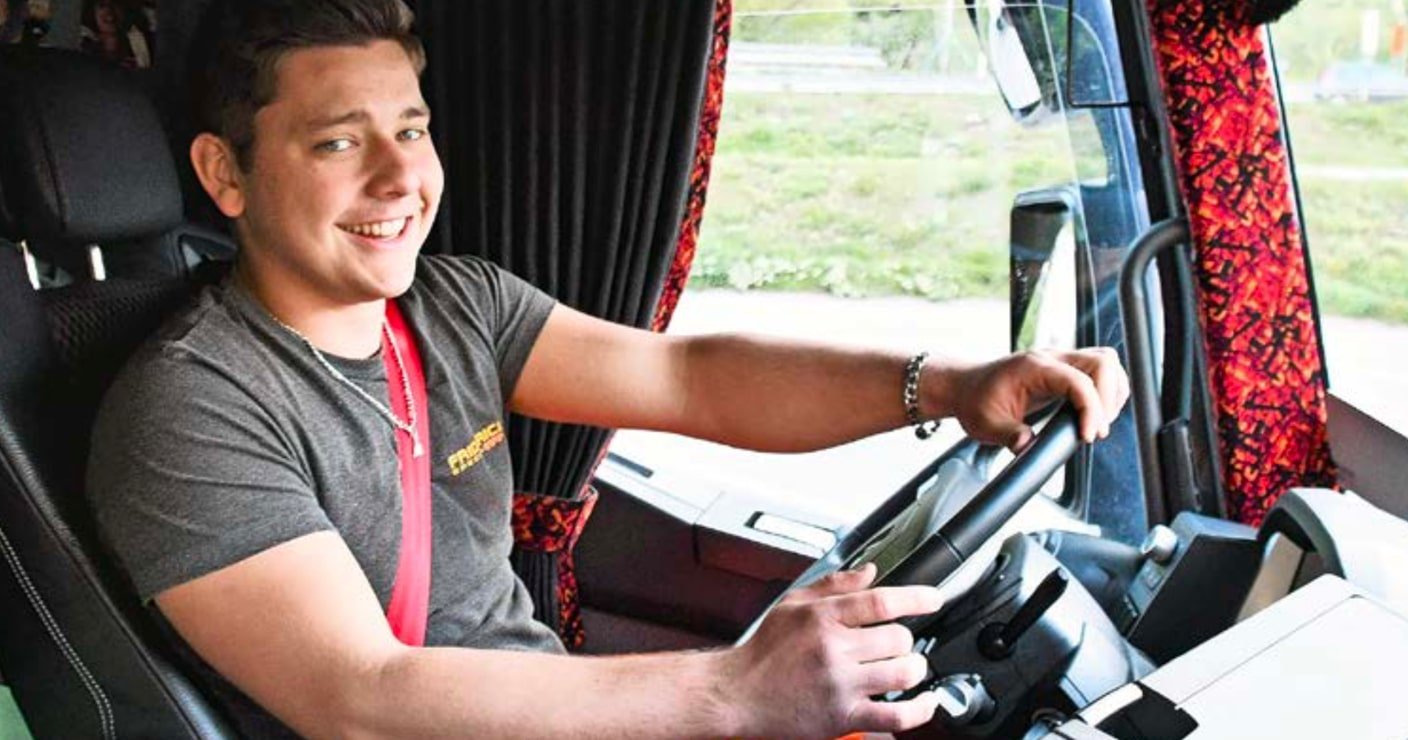 30 June 2022
An exceptional convoy in the rear view mirror