Friderici Special - Discover the whole fleet of vehicles
Our fleet
Our company, Friderici Spécial, has an extensive fleet of more than 200 vehicles (trucks, semi-trailers, crane trucks, cranes, mobile cranes, lifting equipment, etc.) to cover the broadest needs of our customers and offer vehicles with the most appropriate payload and capacity.
A fleet of quality machines
For more than 75 years, Friderici Spécial Transport has been providing expertise in the transportation, handling, lifting and storage of bulky materials. Thanks to a fleet of quality machines, our versatile teams brilliantly carry out various and unusual projects.
A complete fleet of various equipment for each project
Friderici Spécial is a recognized transport company in Switzerland and in Europe, with a complete fleet of professional equipment. Since its inception, the transport company has ensured quality interventions in complete safety thanks to its modern fleet of trucks. For the transport of bulky and delicate parts, Friderici Special has more than 100 semi-trailers!
In the field, our qualified teams carry out heavy lifting operations using crane trucks, autogranes and quick-assembly cranes. With their many years of experience, our specialists have mastered the assembly and disassembly of various lifting and handling equipment.
In order to meet all demands, the fleet of vehicles extends over the entire range, up to a capacity of 700 tons. The storage areas of the family-owned transport company are also equipped with modern and well-maintained facilities. Overhead cranes with a capacity of up to 50 tons enable the handling of heavy loads in the storage areas.
Thanks to this state-of-the-art and well-maintained equipment, Friderici Special accompanies hundreds of projects, even the most complex ones.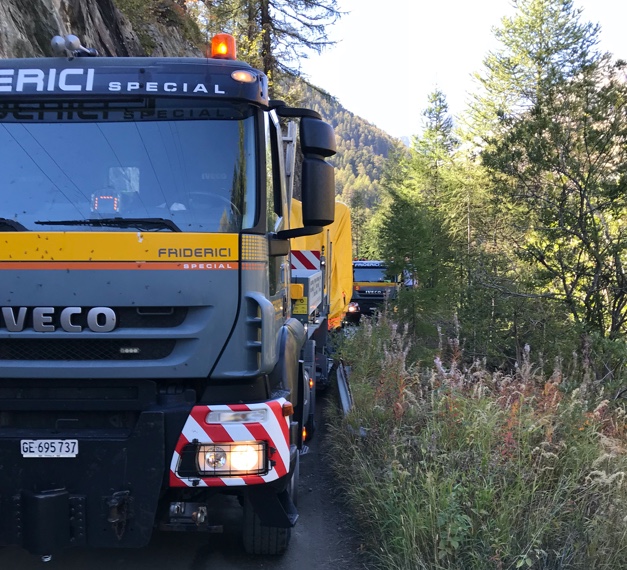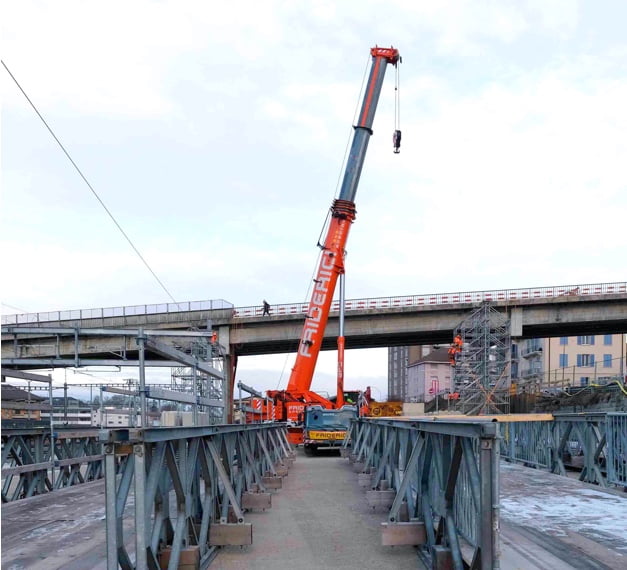 Machines adapted to meet complex demands
Since its inception, the Swiss transport company has become a reference in transport, lifting and handling projects. With a complete fleet of vehicles, our versatile teams advise each client to propose tailor-made solutions.
Exceptional transport, lifting of delicate and oversized parts, handling of heavy and cumbersome loads, etc. our professionals use quality equipment adapted to each project:
Trucks
Trucks with cranes
Mobile construction cranes
Semi-trailers
Mobile cranes
Elevators and aerial work platforms
These modern and well-maintained vehicles are also available for rent. In Switzerland and internationally, Friderici Spécial ensures the satisfaction of every customer with a fleet of professional equipment.