Discover the fleet of trucks and semi-trailers of Friderici Special
Our fleet of trucks and semi-trailers
Usable height (m)
with an overall height of 4.00 m
2,65
Large variety of semi-trailers available to best meet your needs (extendable, dirigible)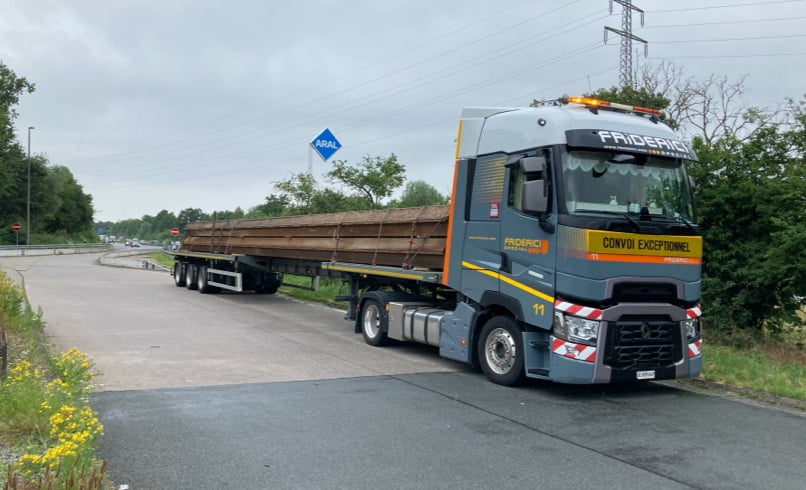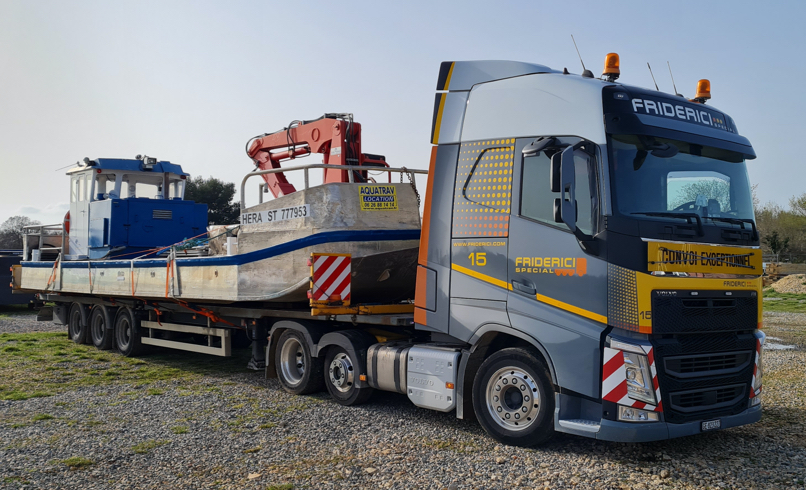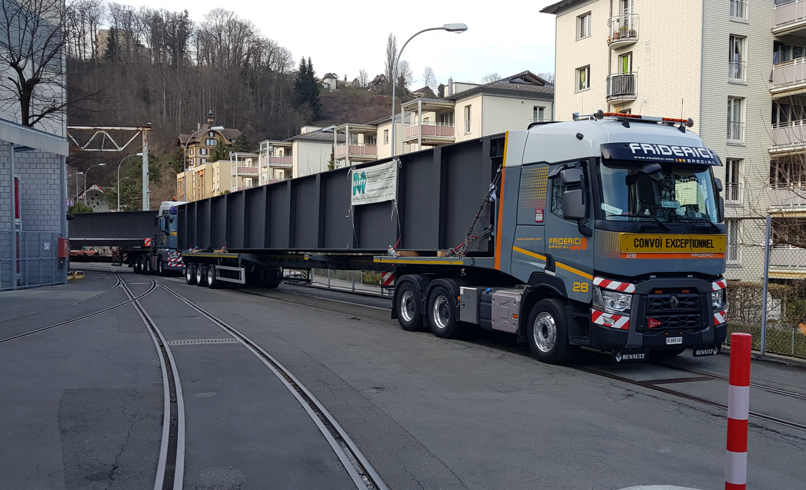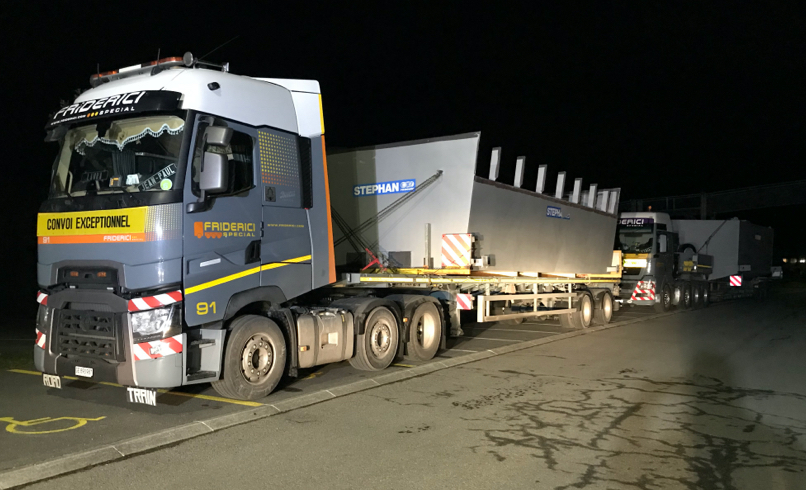 Usable height (m)
with an overall height of 4.00 m
3,15
Large variety of semi-trailers available to meet your needs (extendable, steerable)
Semi-trailers equipped with ramps and winches for the transport of machines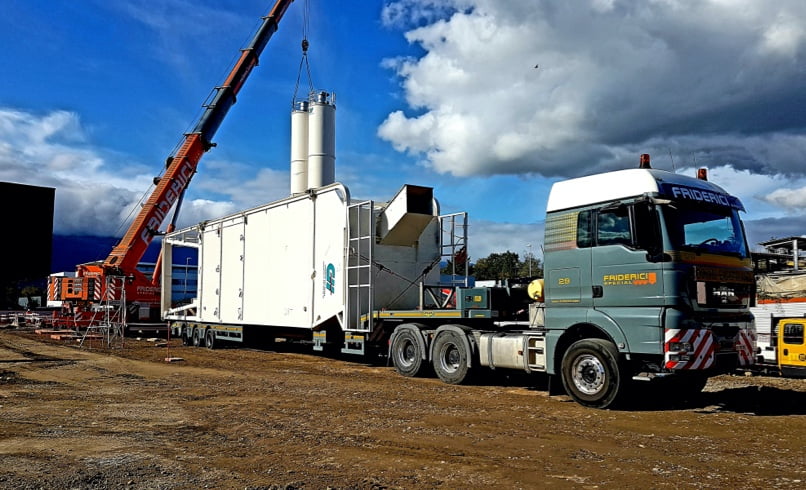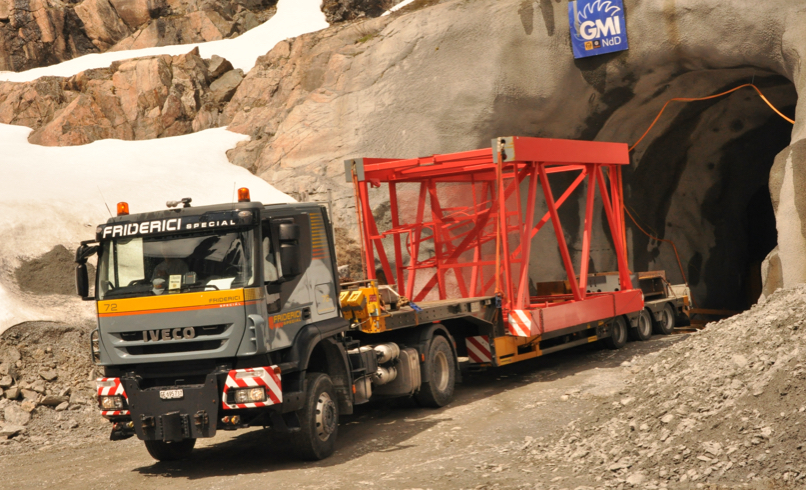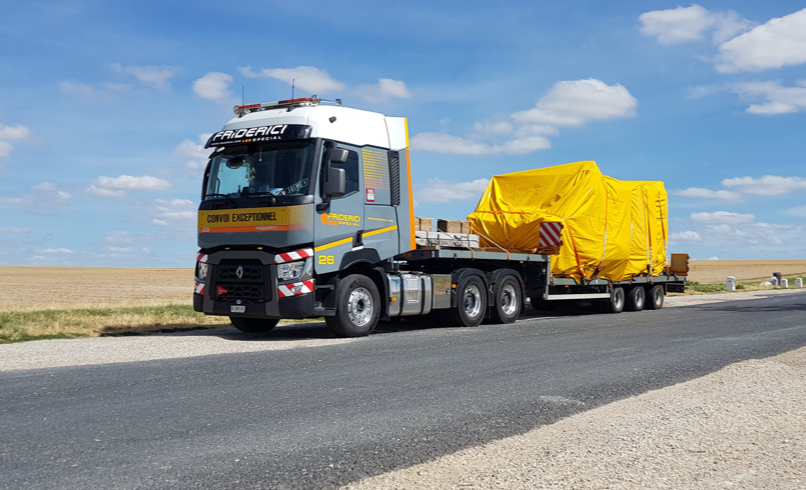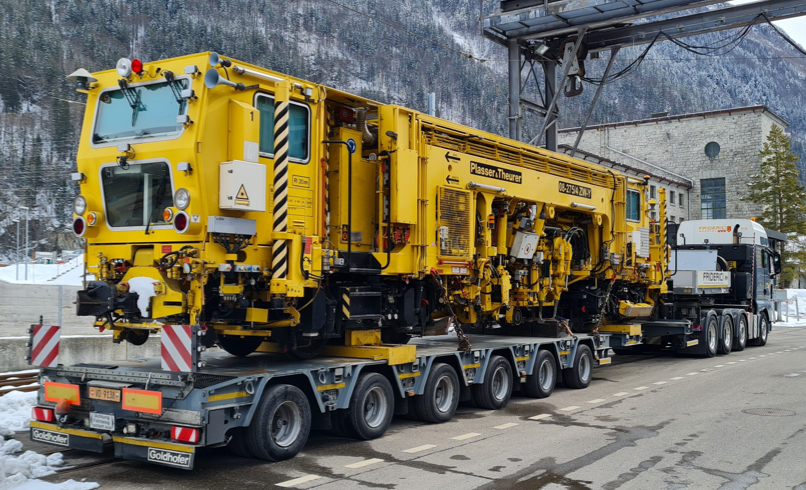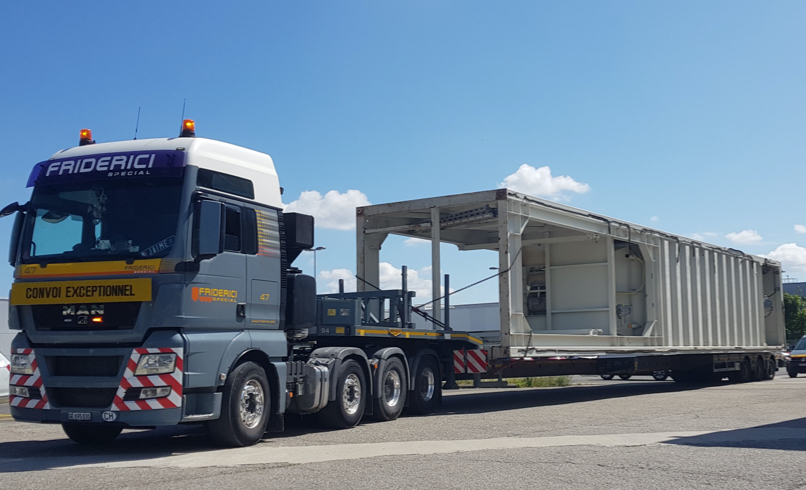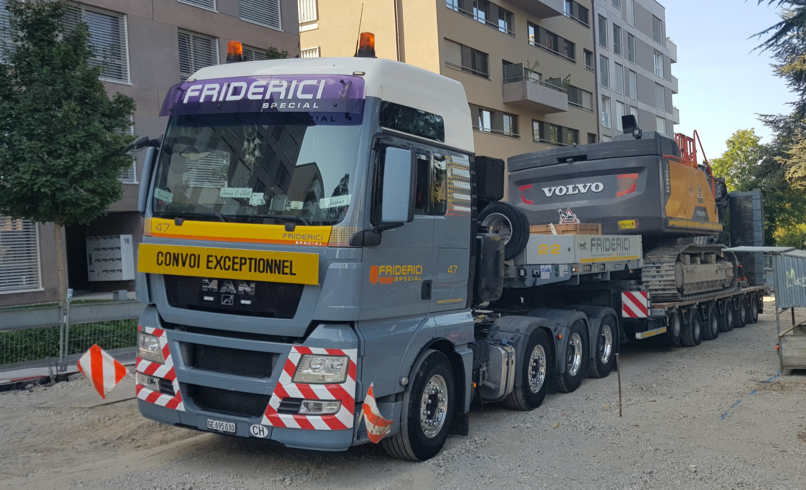 Usable height (m)
with an overall height of 4.00 m
3,70
6,00 to 12,35 + fixed extensions
Additional extra low platform extension beams depending on transport configuration
Platforms equipped with rails for rail transport
Detachable gooseneck for machines' transport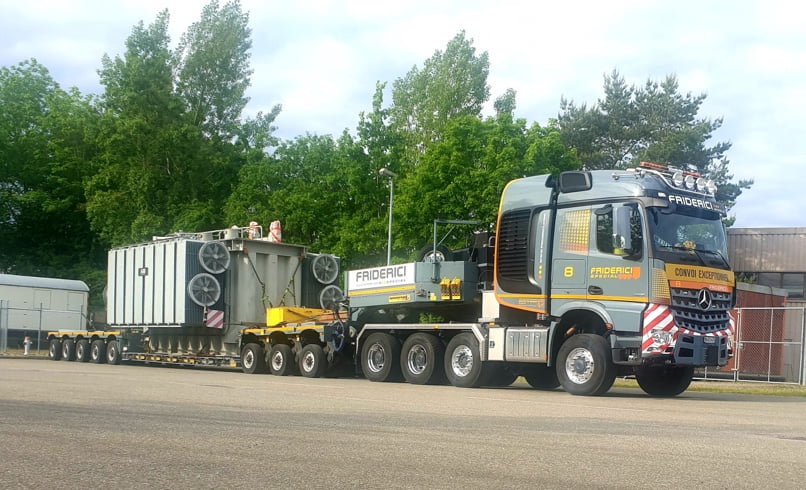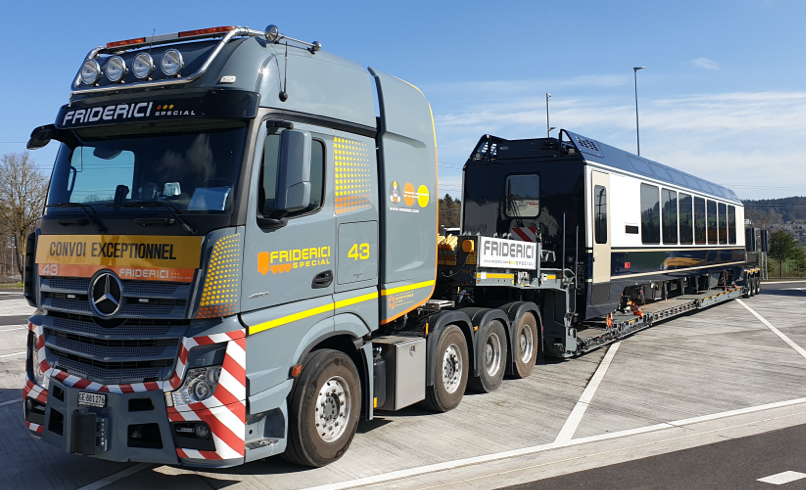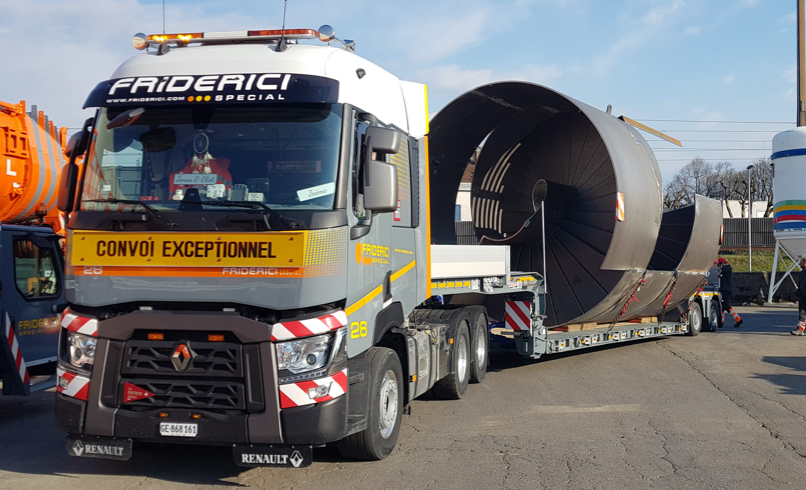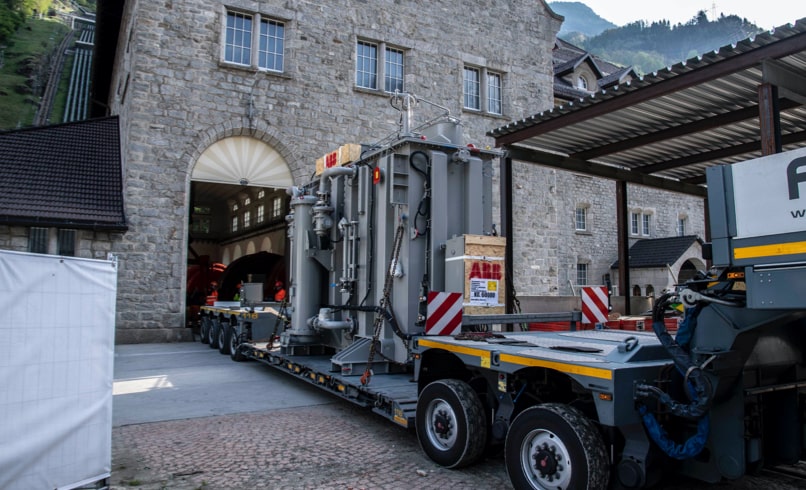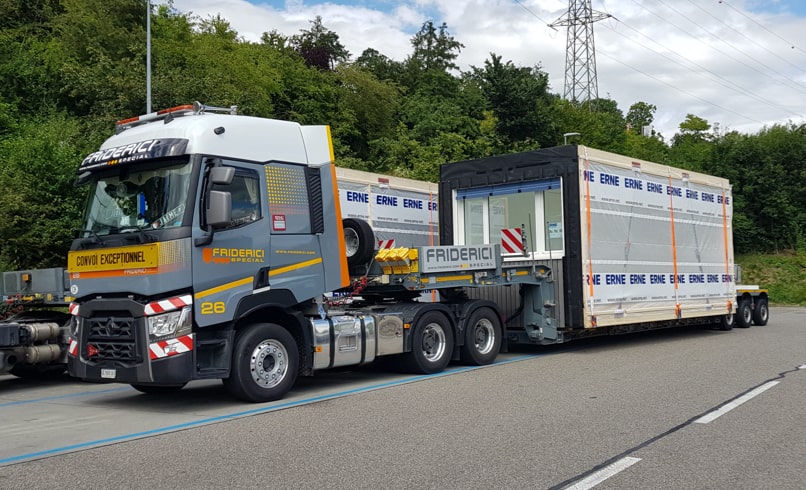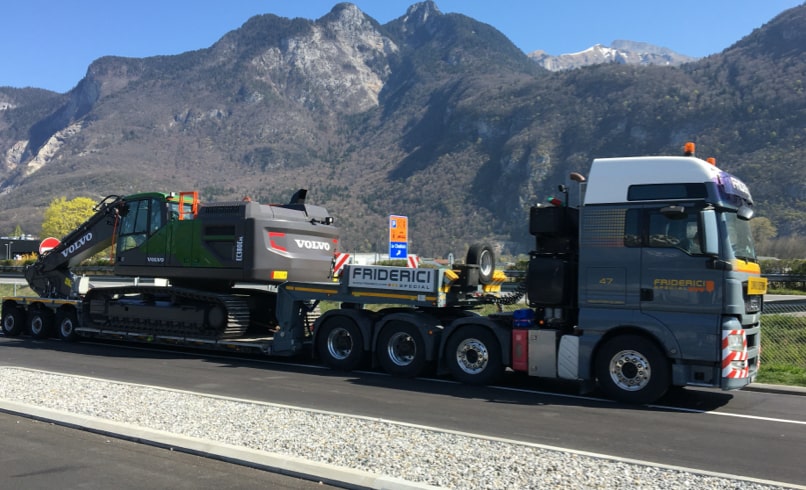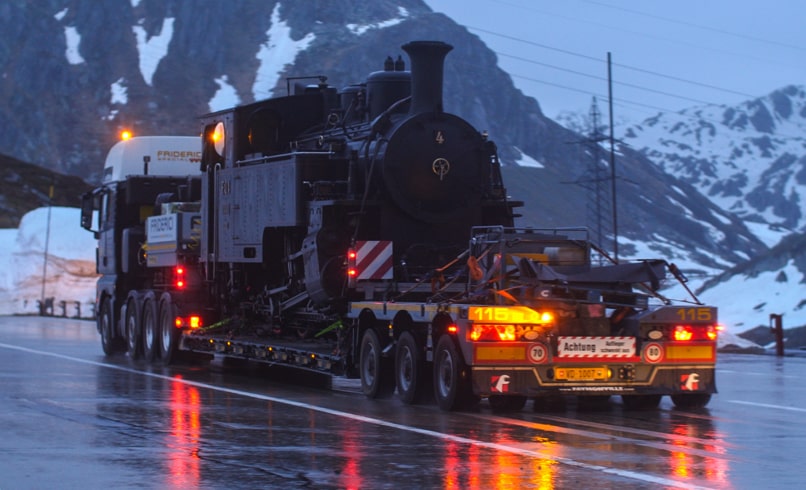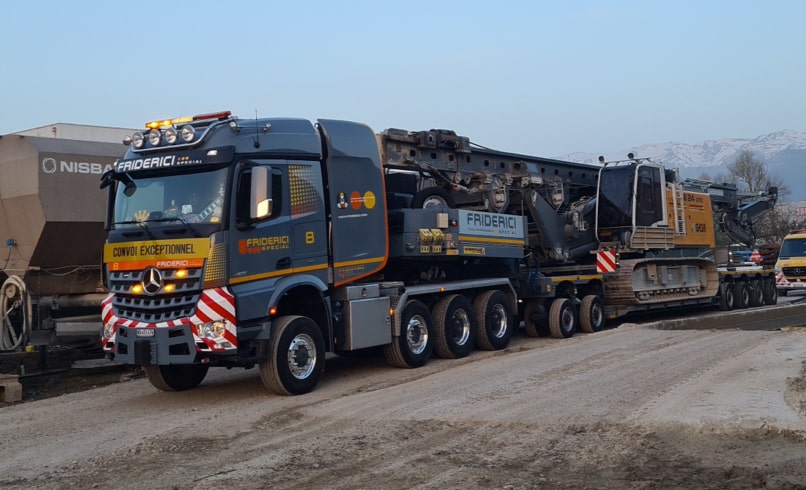 Usable height (m)
with an overall height of 4.00 m
up to 3.60 + extension
Spreadable and raisable tarpaulin structure
Custom-made tarpaulin structure for special projects
Covered semi-trailers categories (Tautliner, Mega, Jumbo, Extra low loader)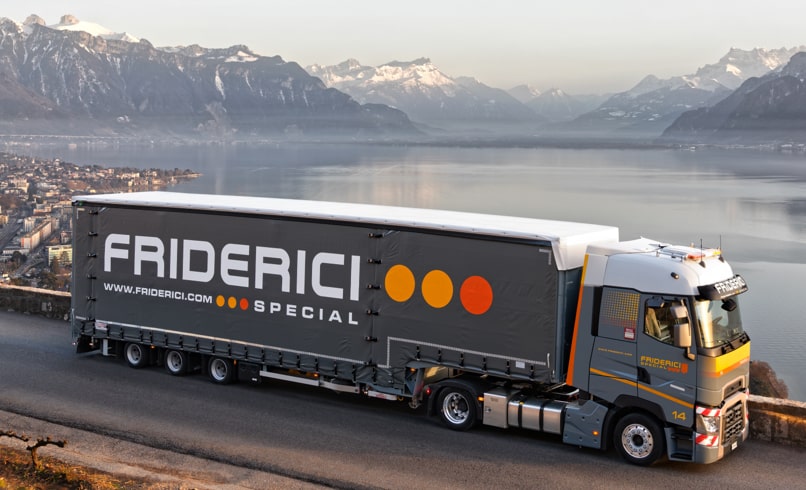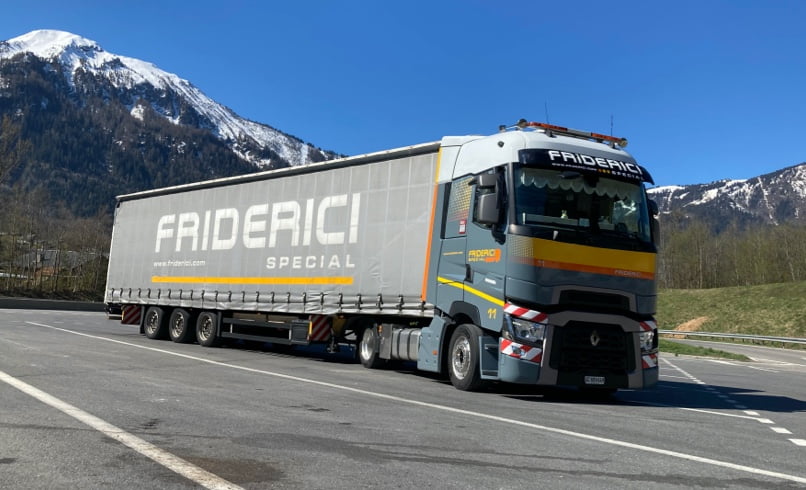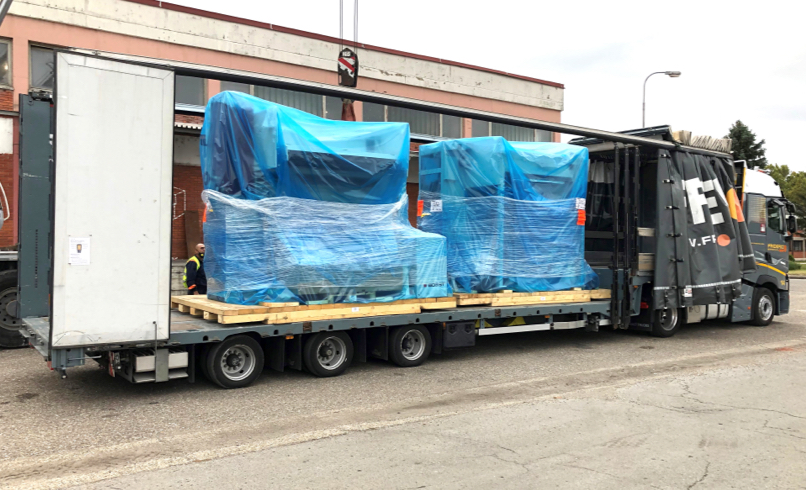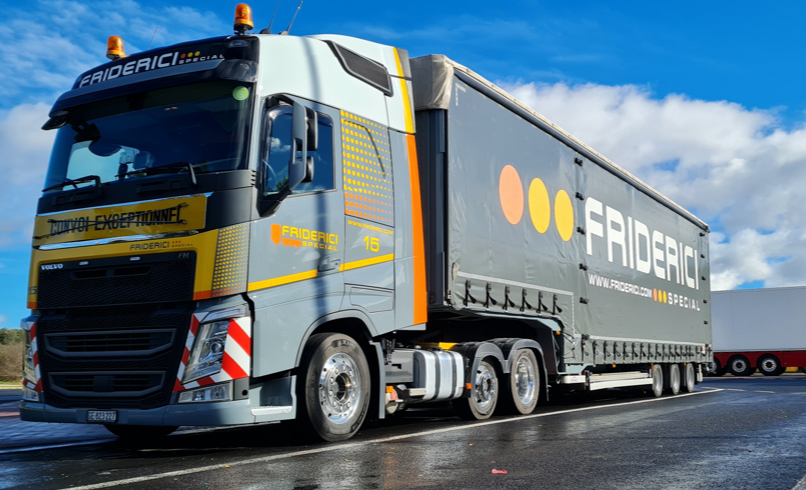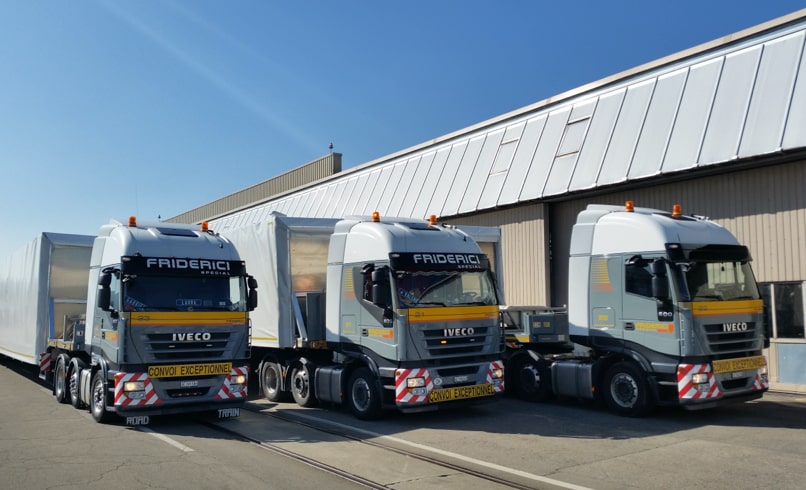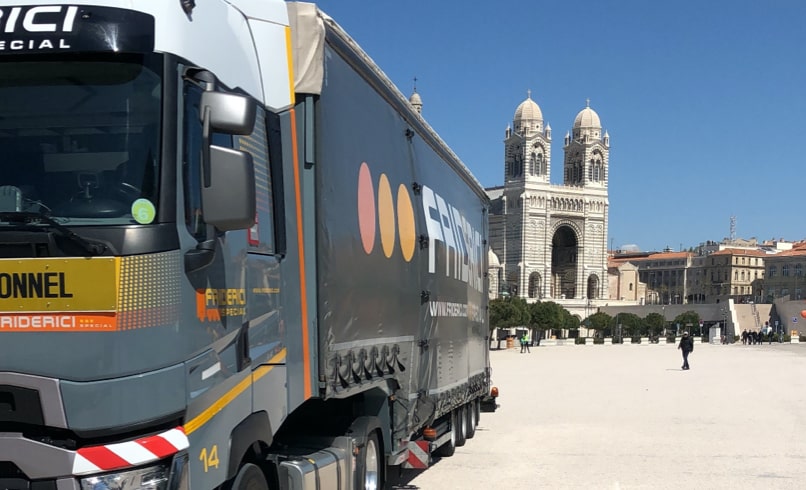 depending on configuration
Usable height (m)
with an overall height of 4.00 m
depending on configuration
depending on configuration
depending on configuration
More than 60 modular axle lines
Various compatible transport systems (pivots, suspension beams, tilt chassis, low-bed bridges)
Self-propelled module to allow access to previously inaccessible areas or intra-plant movements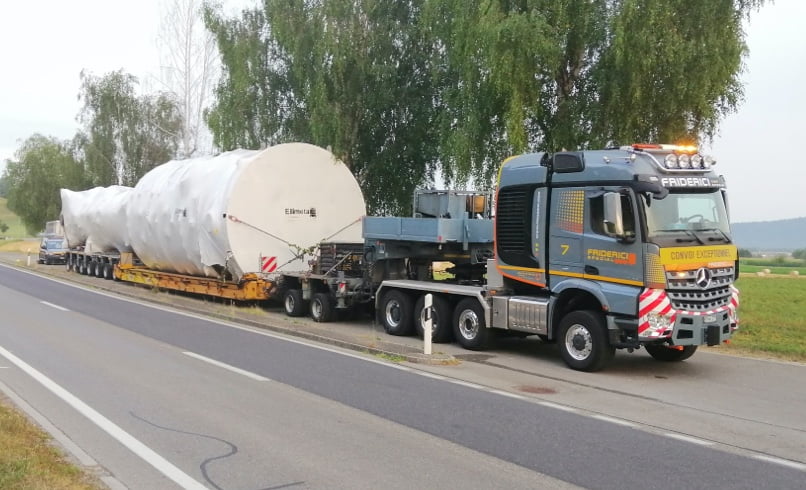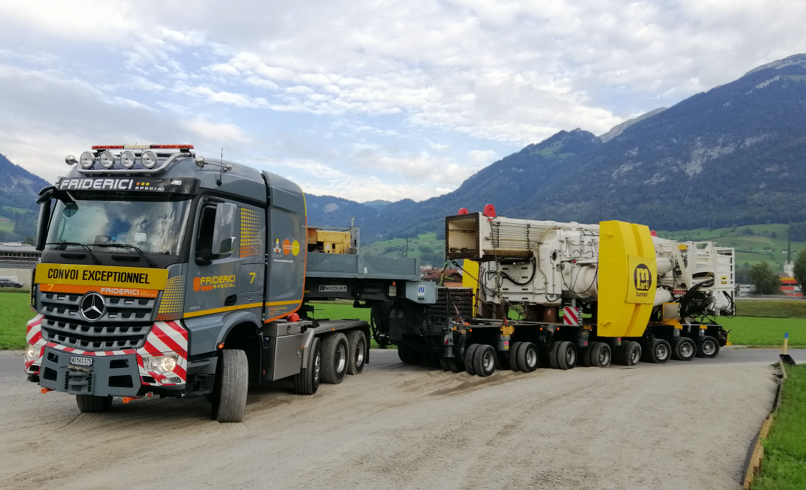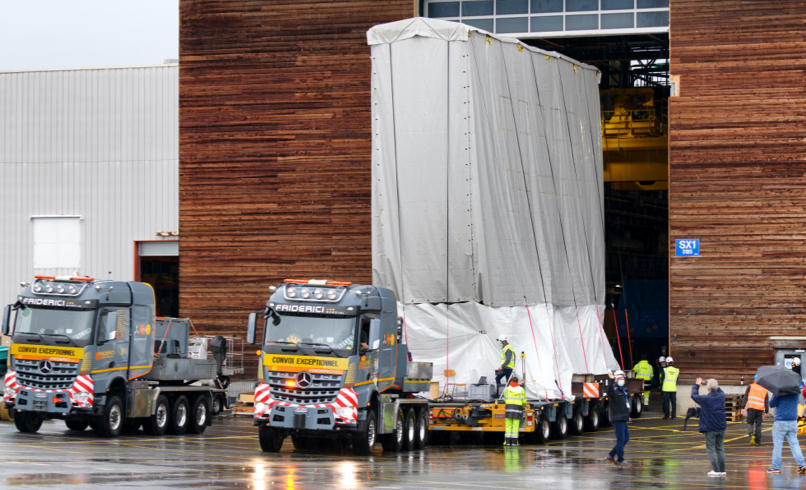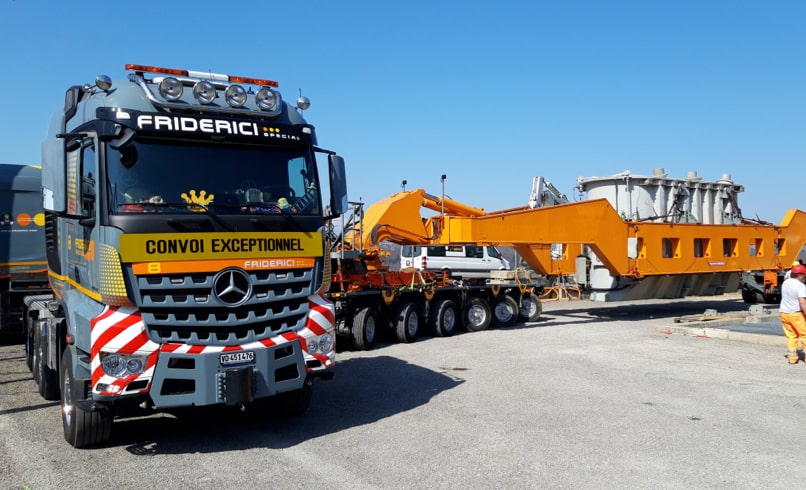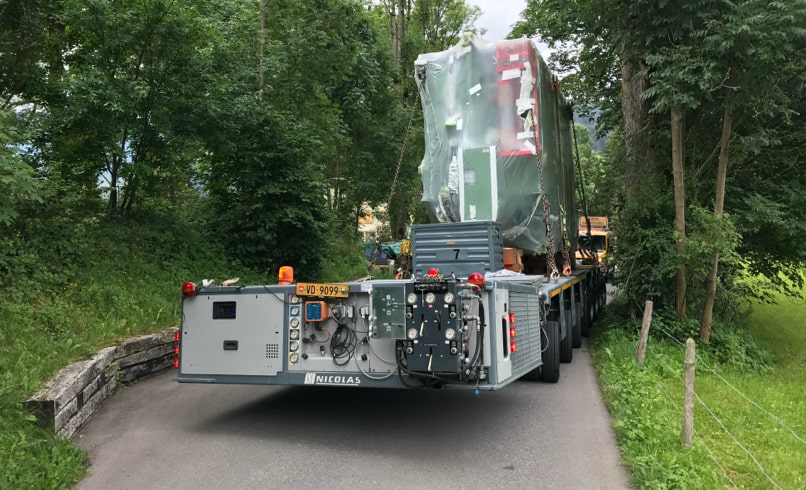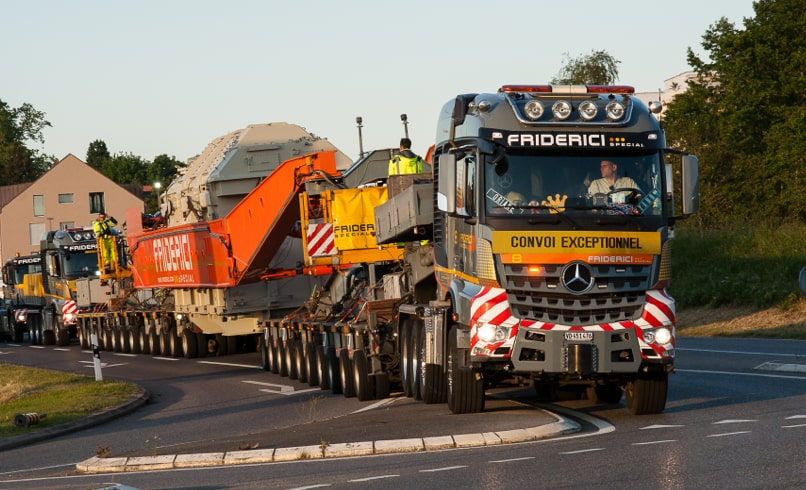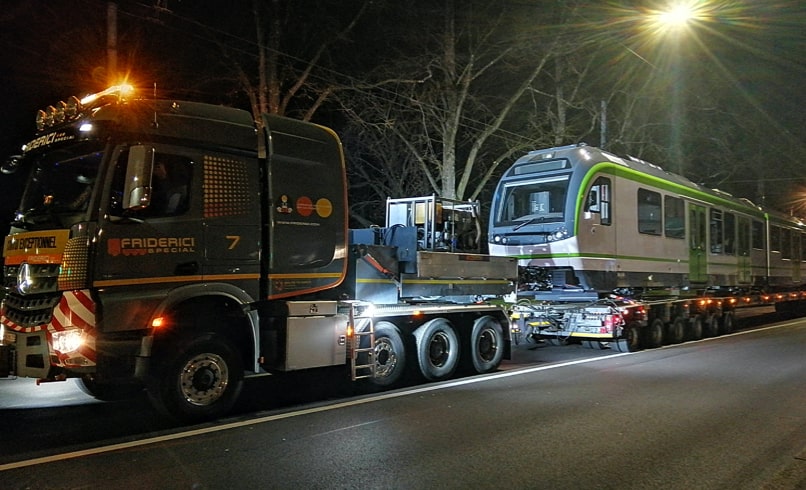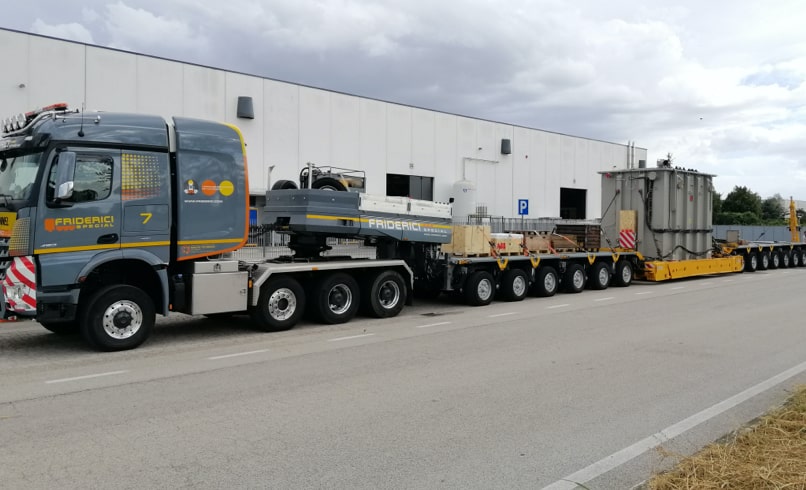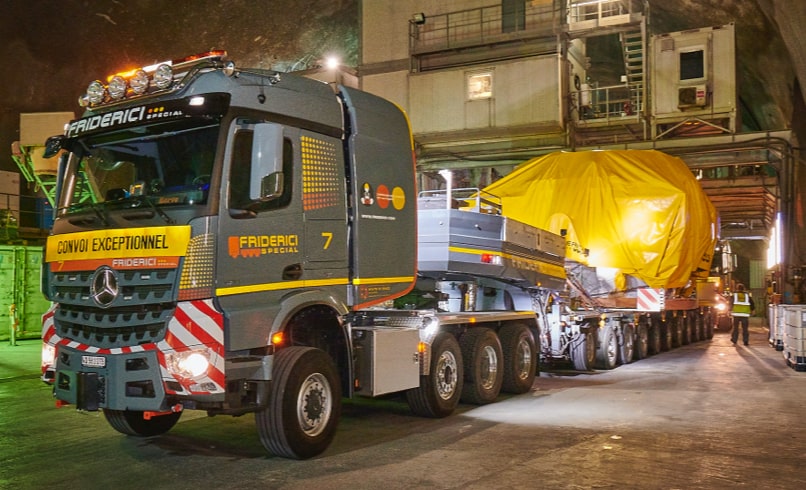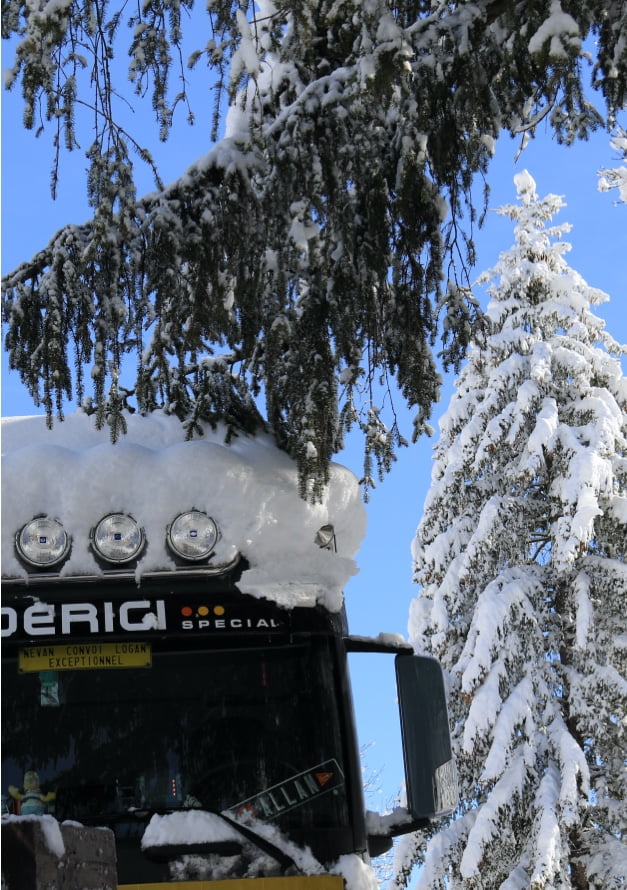 A Swiss transport company to answer your problems
Our staff specialized in the road transport sector will meet your demands for flexibility, versatility and reactivity. We take care of your needs whether they are regular or prepared on demand. We will transport your goods of all types while ensuring their protection throughout the journey. Your transport company will ensure the transit of your goods while controlling costs and deadlines.
In a globalized economy, we will respond to your problems of speed and flexibility as efficiently as possible. If you are looking for a reliable and efficient partner for your business, with many years of experience in the field of truck and trailer transport, we are your partner. The transport company Friderici Special has at heart to prepare each transport meticulously to ensure the safety of your goods and the most optimized transport possible. Our wide range of trucks and semi-trailers allows us to meet all your needs.
You want to buy a transport truck?
Our partner Friderici Services offers truck models adapted to all needs.
The teams of our transport company at your service
Our teams are trained, experienced and will carry out the various administrative formalities (authorizations, escorts, customs, etc.) concerning the transport of your goods by trucks and semi-trailers whatever their destinations. Our national or international transport services will plan and set up the transport of your goods. Our employees will ensure the transit of your goods with the greatest possible care. Your satisfaction is our main concern. The team of our transport company is composed of various specialists who will answer your slightest questions on your needs of transport by trucks and semi-trailers and will advise you the most adapted and effective solution. Contact us and discover in details our services in Switzerland but also in all Europe.