Friderici Special - Company accompanying exceptional convoys (AEC)
ATB/ACE
Ausnahme Transport Begleitung
Accompagnateur de Convois Exceptionnels
A transport company that accompanies your exceptional convoys
Swiss regulations require that all oversized convoys be accompanied by personnel and vehicles approved by the police authorities.
Previously, the accompaniment of oversized convoys was exclusively provided by the police. However, since 2019 it can be delegated to transport companies with qualified and trained personnel.
Trained and qualified escorts for exceptional convoys at your service
The escorts of oversized convoys (ACE) must follow a training course provided by ASTAG and the Fribourg cantonal police. They are trained to recognize the road signs specific to large abnormal loads, to take all the necessary steps to obtain special authorizations, to manage the traffic in coordination with the police, to carry out checks before departure and to plan abnormal loads.
The accompanying personnel must also know the particularities of bridges, tunnels and other road infrastructures in order to ensure maximum safety during the trip.
At the end of the training, an ACE authorization is issued by the Fribourg police.
The teams of your transport company are trained and certified to accompany exceptional convoys.
Our teams are trained and certified to accompany abnormal loads.
If your exceptional convoy exceeds the following dimensions:
A width of 3.80m

A height of 4.80m

Total length of 35m

A total weight defined by the local authorities.
(See also other restrictions in force in your canton)
It is compulsory to have your exceptional convoy accompanied by an approved escort and to obtain a police authorization.
Contact our teams to explain your needs and benefit from a complete service.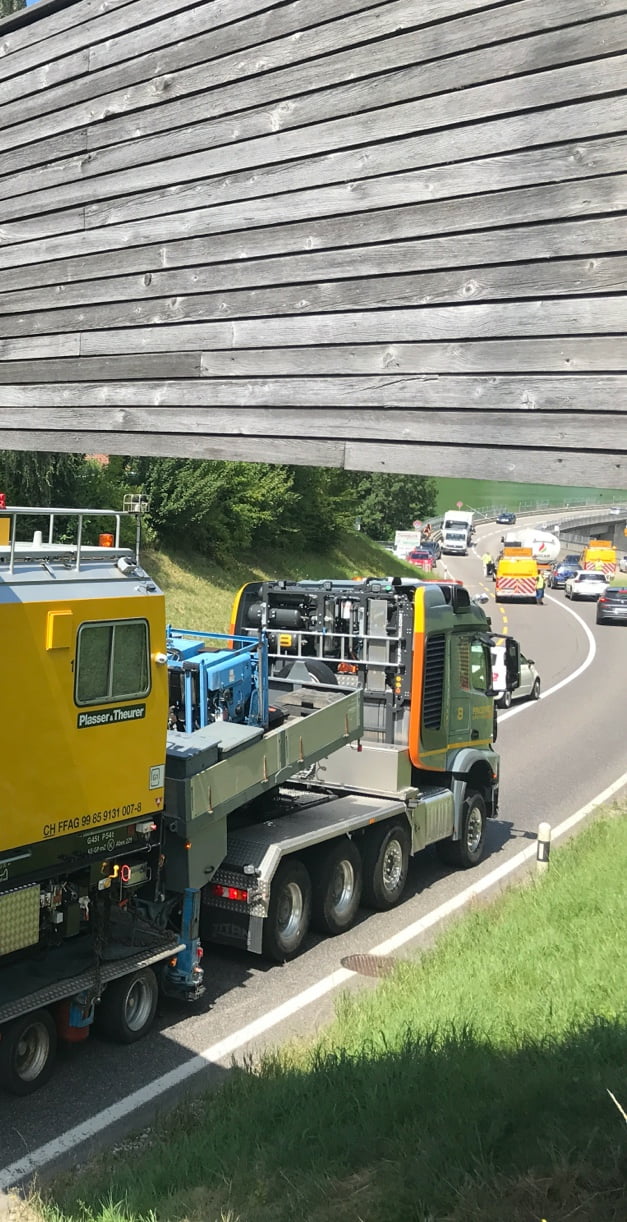 A complete and efficient escort service for exceptional convoys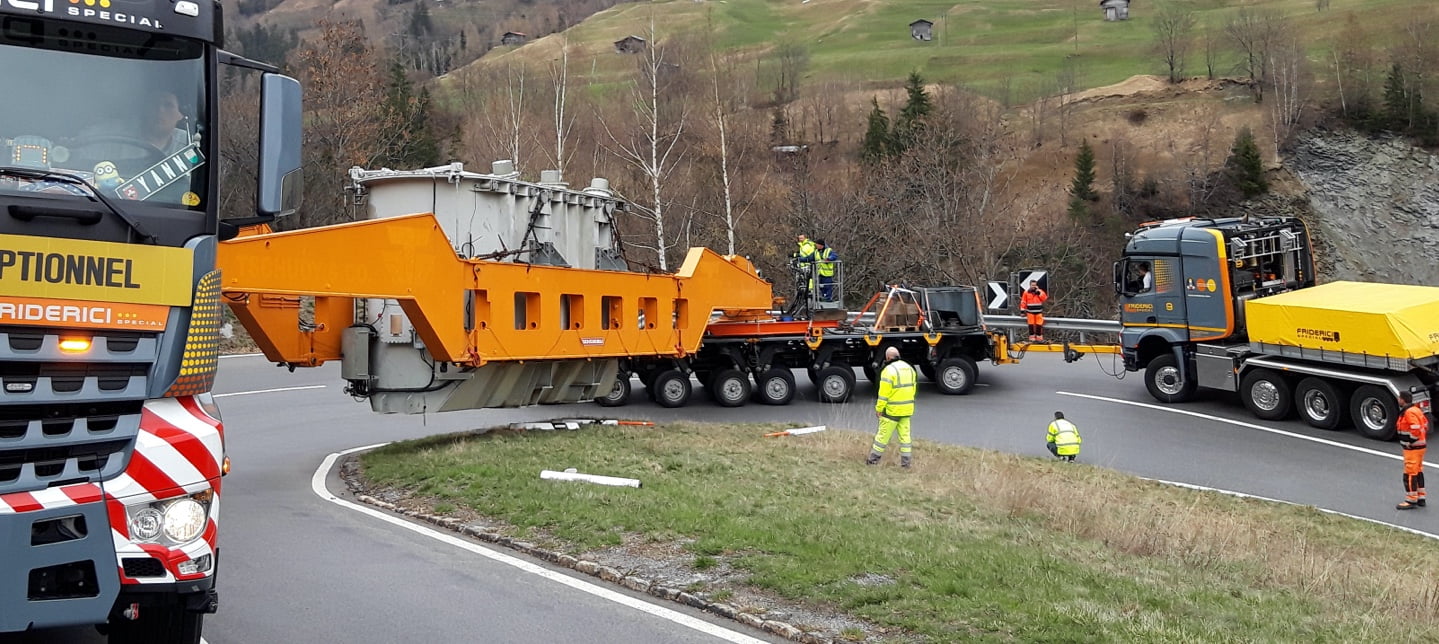 Trained personnel recognized by the police
Police-approved vehicles to accompany exceptional convoys
Realization of route and feasibility studies for your convoy
Management and obtaining of special authorizations for your transport
Assistance and advice to the drivers during the realization of the exceptional convoy
Neutral technical expertise for insurance purposes
We also offer continuous training in the fields of transport and lifting.