Friderici Special - Specialized storage company
Storage
family of carriers for over 100 years
maximum storage under crane
Do you need storage space?
A machine, from the time it leaves the factory to the time it is put into service, may require temporary storage or a period of assembly. It also happens that a company has to move and is looking for short or long term storage solutions. Friderici Special can provide you with such space.
Temporary storage gives your projects a high degree of security and flexibility. Your goods can be deposited in our premises a few days before its installation and thus avoid any risk of delay related to a passage in customs or to difficult conditions of circulation.
We take care of your projects from A to Z. The synergies between our 4 sectors of activity, transport, lifting, handling and storage, offer you the immense advantage of handling your entire operation with a single partner.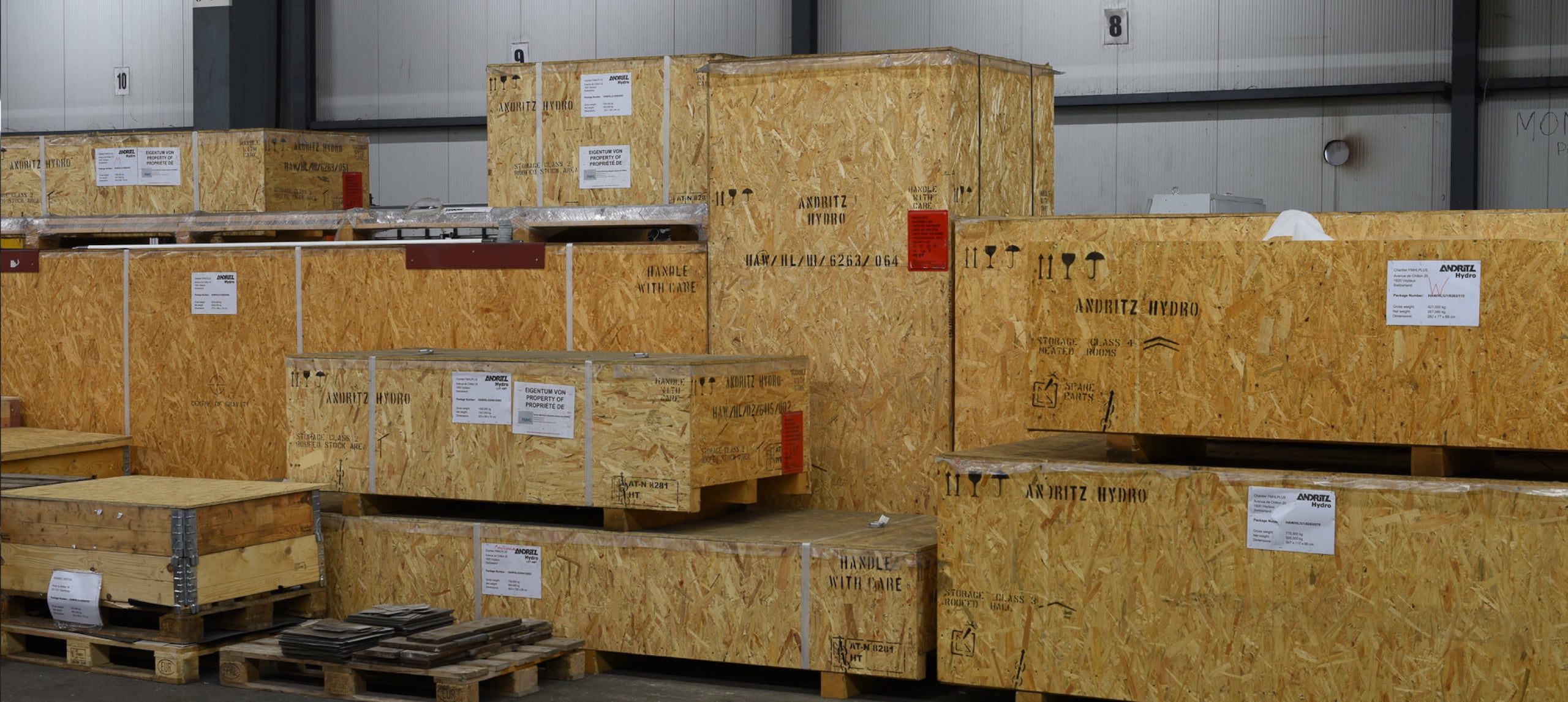 Indoor and outdoor storage
Closed storage halls of 5'000m2
Overhead cranes with a capacity of up to 50 tons
Short or long term storage according to your needs
Dedicated space for assembly or revision periods
Storage for an exhibition stand
Warehouse managers, handlers and elevators available on site
Synergies with our 3 other sectors of activity: transport, lifting and handling
Synchronization of the different stages of your project
Why choose us for your storage?
Your company Friderici Spécial ensures a perfect management of the file throughout the process. The proximity of our handling, lifting and transport teams ensures the synchronization of the different stages of your project. From the management of production tool stoppages to their dismantling, moving and reassembling, right up to the organization of the retrofit, our specialized employees are able to guarantee total control of the various stages. If the transfer requires it, our storage halls, equipped with overhead cranes, can easily receive any type of goods for storage, assembly or testing.
Would you like to receive an offer for your transport project?
Contact us and we will send you a non-binding offer as soon as possible.