Friderici Special - Company presentation
Our transport and lifting company
Since 1880, the Swiss transport company Friderici Spécial has been assisting you with your exceptional transport and logistics projects. Each year, our expert teams meet the needs of hundreds of customers.
Choose the Swiss transport company for all your projects
Swiss Quality, ASTAG or SCRA (Specialized Carriers & Rigging Association), Friderici Spécial's expertise is recognized by numerous certifications. Based in the canton of Vaud, in Orbe and Tolochenaz, and in the canton of Geneva, in Vernier, the reference transport company offers a wide range of services in the fields of transport, lifting, handling and storage. Our diversified fleet of vehicles in terms of trucks, semi-trailers, mobile cranes, crane trucks and others allows us to meet all your needs.
For more than a century, our qualified teams have dexterously ensured exceptional national and international transport. With a real versatility, Friderici Spécial also has 5 000 m² for the storage and the logistics of material. In order to satisfy both regional and international customers, our teams of experts operate in Switzerland as well as in Europe within a radius of 3,500 kilometers and more.
With many years of experience, the transport company offers you tailor-made solutions. Lifting, transport, handling and storage, together we will carry out your projects!
An experienced carrier at your service
The Swiss transport company is fully committed to its customers. A true passion for mechanics, solidarity, unparalleled professionalism and a great ability to listen, values that are expressed in each of our projects.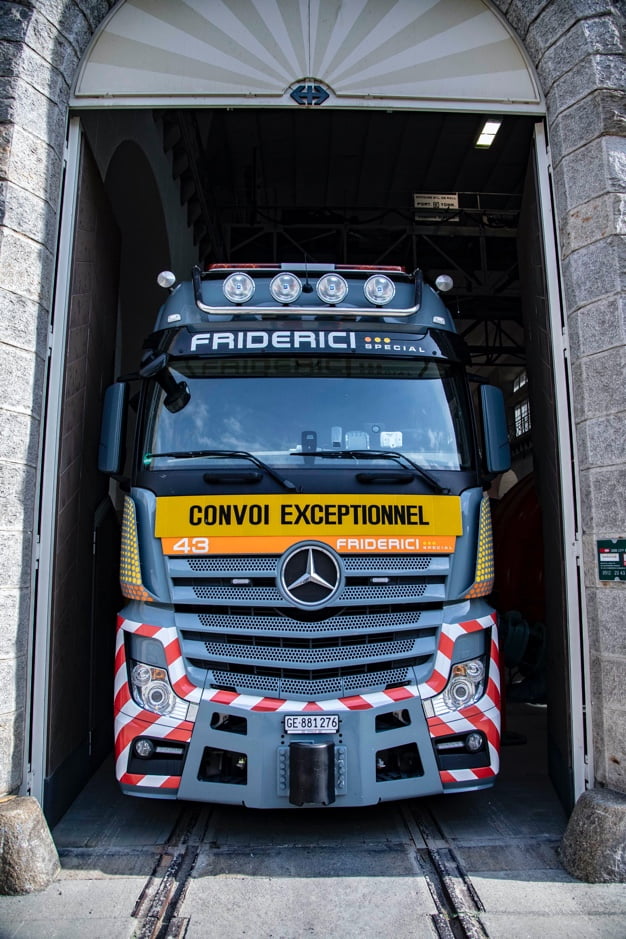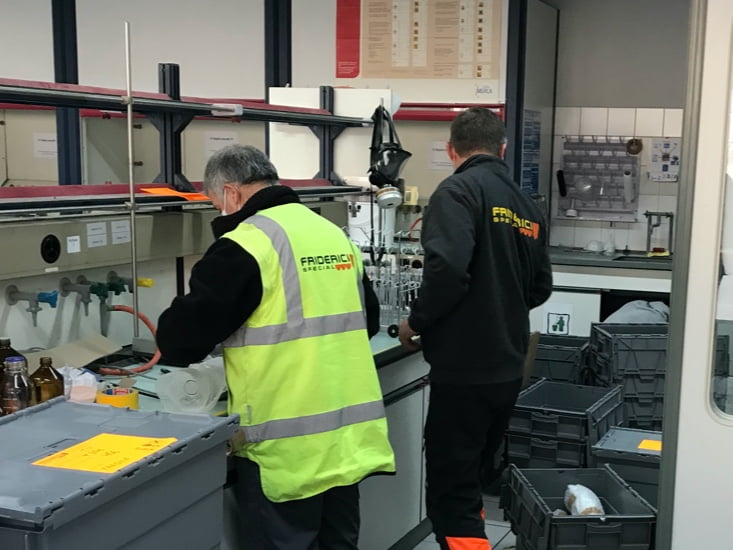 A formative transport company
Today, the fifth generation has taken over the family business. In order to update the knowledge and develop the skills of each of its 130 employees, the transport company Friderici Spécial offers regular training courses in connection with our daily activities in order to guarantee you an excellent service.
Your transport company Friderici Spécial also recruits and trains apprentices in transport and logistics (driver, logistician, commercial employee). Recognized by the Swiss certification "Training company", the recruitment and the inter-generational apprenticeship ensure the durability of the family business.
Are you looking for a position or training in the transport and logistics sectors?
Join the team of the transport company Friderici Spécial, a family business specializing in national and international transport.
To find out more, we invite you to visit our recruitment page and to contact us.