Our fleet of mobile cranes and mobile construction cranes
Our fleet of mobile cranes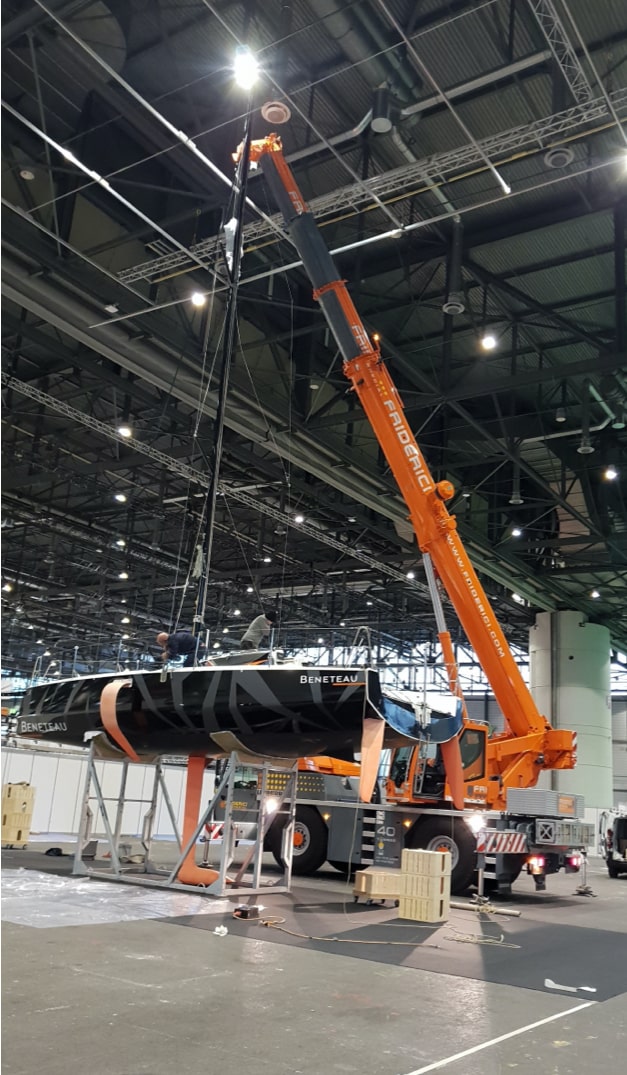 Mobile cranes adapted to your needs
The construction crane is a lifting device mainly used in the construction industry to move heavy loads. It can be mobile or static (tower). The mobile crane, or self-propelled crane, is mounted on wheels or tracks and is part of a truck-type vehicle. This construction machine can be moved easily, sometimes by radio control, to carry out your lifting operations. These lifting devices consist of a chassis, a counterweight and the crane's boom.
Our equipment park, with a capacity of up to 700 tons, is able to carry out the most complex lifting operations. Our wide range of recent machines allows us to respond efficiently to all your needs, depending on the technical parameters, location and legislation. Our main sectors of activity are construction, industry, energy, events and infrastructure projects. We operate these activities thanks to our wide range of machines and construction equipment: trucks, truck cranes, mobile or self-propelled cranes, tower cranes, telescopic cranes and other lifting equipment with a high load capacity.
Crane experts at the service of your project
Your expert lifting company has the means to provide you with extensive capabilities. To install your laboratory equipment on the 5th floor of your new research center, the training of our specialized staff was one of our best investments. Our technical team is at your disposal to evaluate the constraints of each site and to take into account the right safety measures.
An expert and transversal lifting company to accompany you in your project
Transparent, efficient and reliable project management and the experience of our staff make the concept of lifting the focus of your expectations and trust. You can call on our engineering department for a precise answer and to create the ideal transport support or lifting accessory. Our workshop, with its locksmith's workshop, can ensure the manufacture on plan of the engineering department. Good advice is always at your disposal.