Our fleet of self-propelled modular trailers
(SPMT)
From January 2023, Friderici Special will have the first self-propelled modular trailers in Switzerland in its fleet. These trailers will be very useful for transporting massive objects such as beams or bridges.
The particularities of SPMTs
Self-propelled modular trailers are vehicles with a load platform and numerous steering axles that are hydraulically driven. They are used to transport loads that are too heavy and bulky for trucks of conventional size and capacity. These SPMT also have more power to provide the necessary traction and braking on slopes and downhill.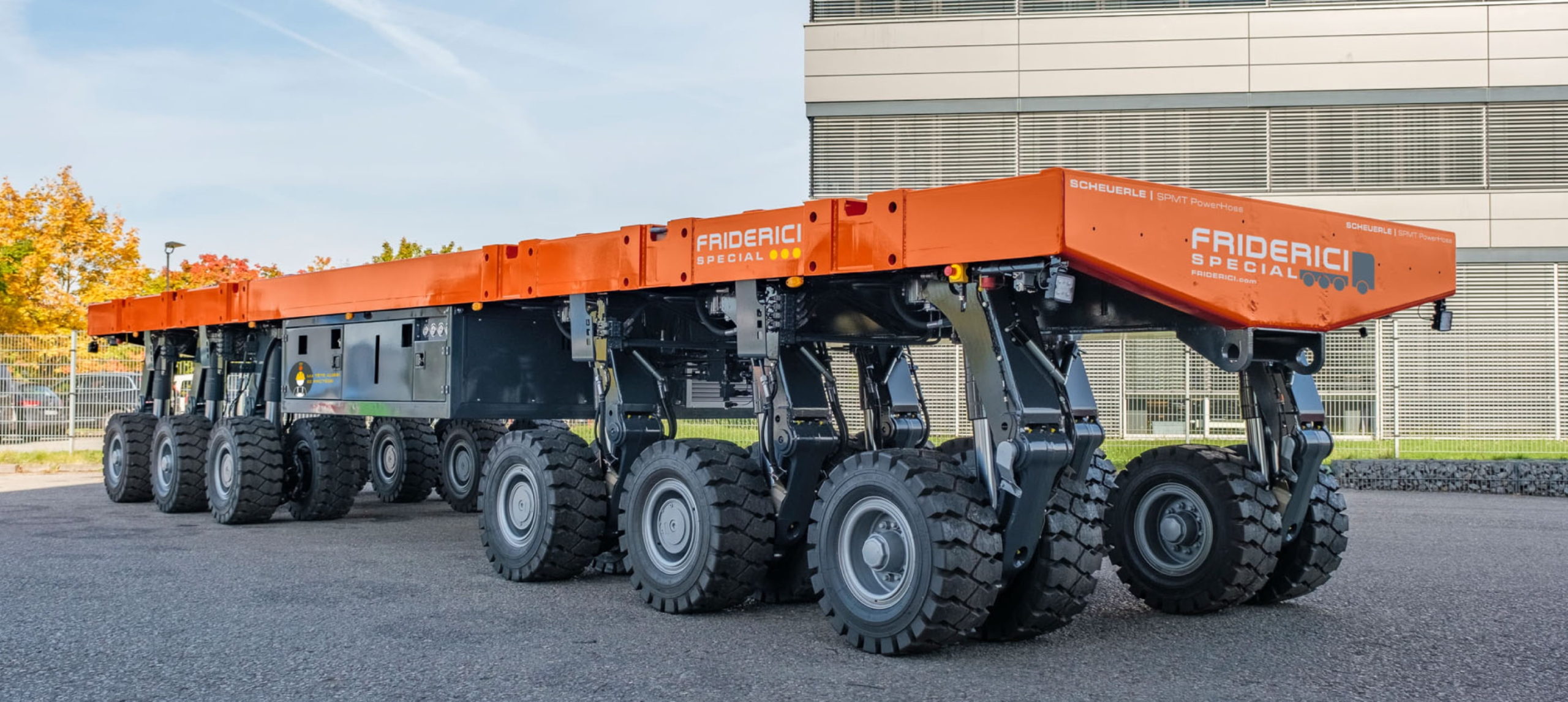 This makes our self-propelled modular trailers ideal for all your projects involving moving heavy loads or in confined spaces:
Civil engineering
Tunnel construction
Bridge building
Prefabricated elements
Cave work, e.g. tunnels in hydroelectric plants
Machines, presses
Electrical transformers
And many more!
Self-propelled modular trailers: the main features
Our SPMT have a technical payload of 256 tons to support the weight of your most massive objects to be transported. The trailers can also be combined with 2, 3 or 4 together, to reach a technical payload of 1,024 tonnes. To ensure the greatest possible precision, our modular trailers can be moved with millimetre precision by means of radio control. SPMTs also have infinite mobility and turning possibilities.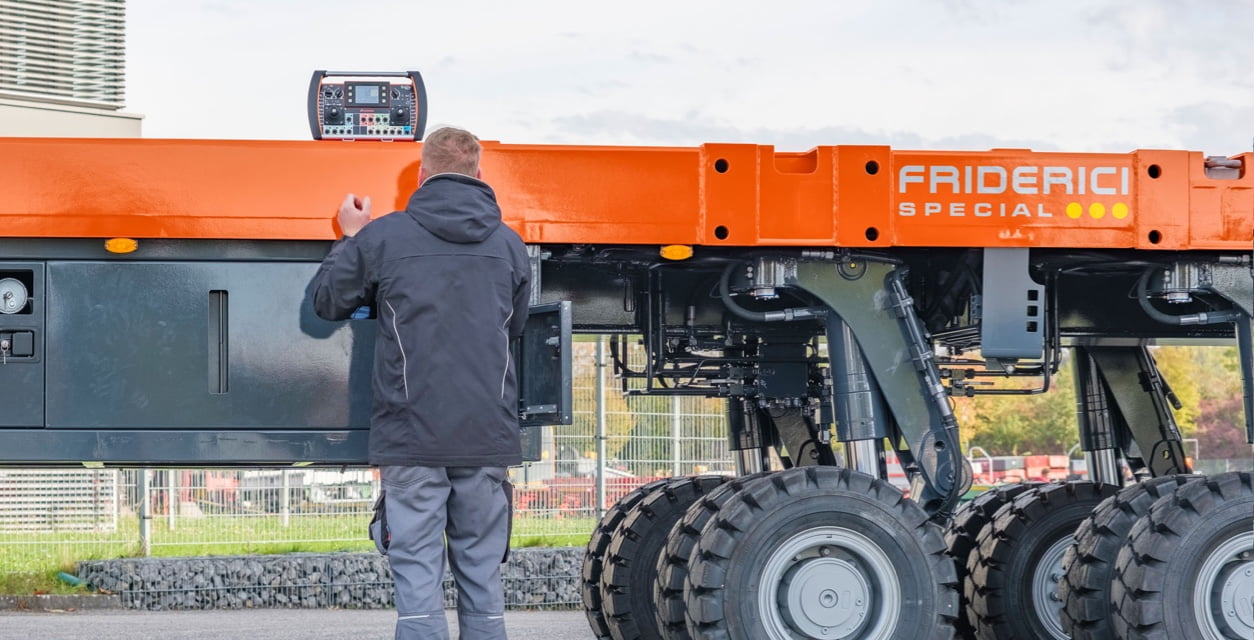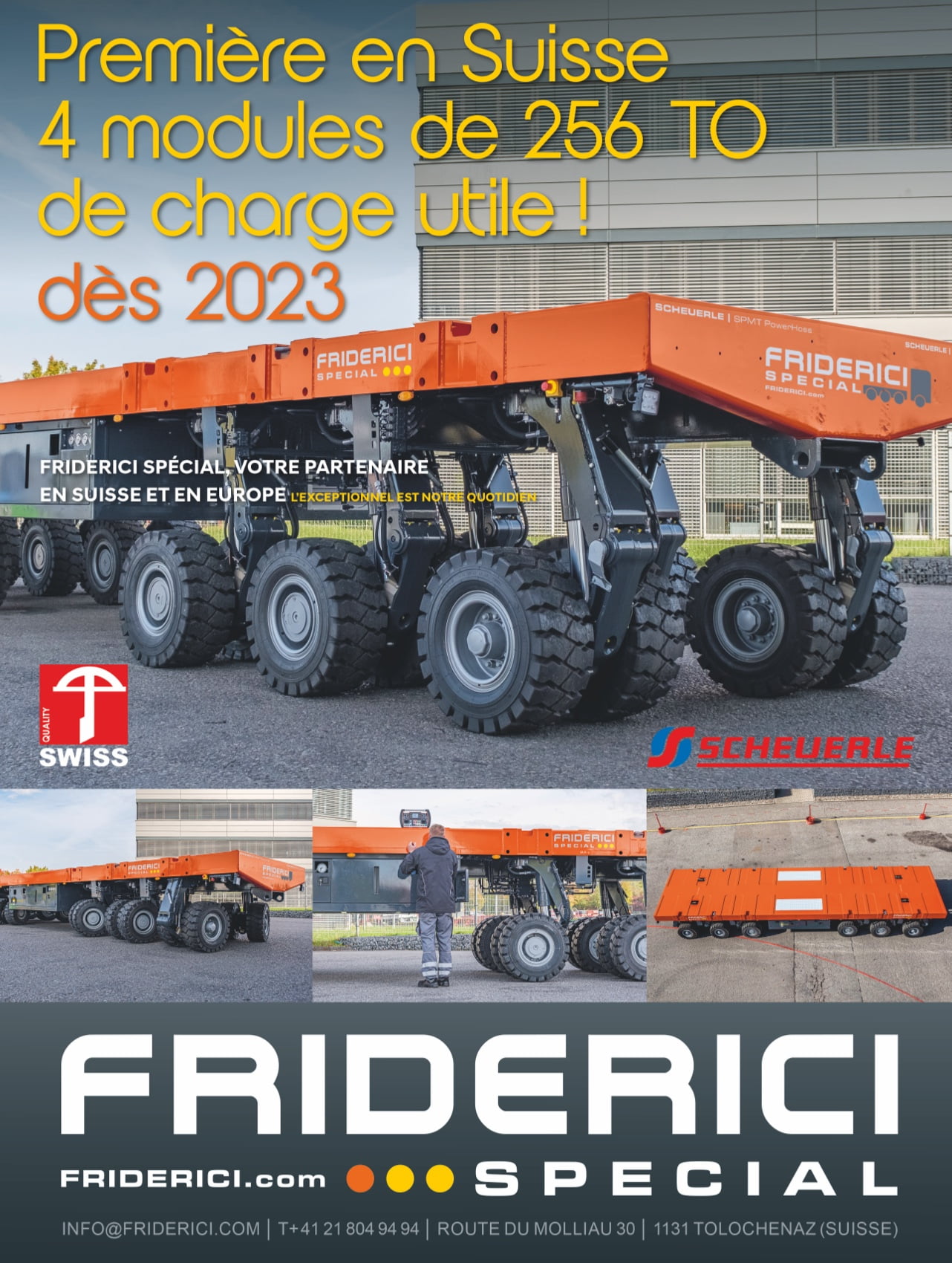 Millepattes magazine
New in Switzerland, 4 modules with 256 To of payload! Starting in 2023