Friderici News | A 327-ton monster crossed the city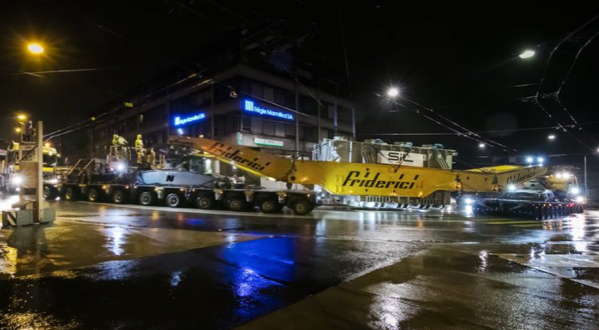 11 November 2016
A 327-ton monster crossed the city
Its measurements are breathtaking: 327 tons, 58.8 meters long, 4.5 meters high and 18 axles!
During the night of Thursday to Friday, between 10 pm and midnight, an exceptional convoy composed of a tractor truck, a trailer with beams and a pusher truck crossed the city center of Lausanne, from Sallaz to Sévelin, passing by Saint-François. It was transporting a 150 ton electrical transformer to the coupling and transformation station in Romanel-sur-Lausanne.
It was driven by two drivers and five escorts (two to dismantle and reassemble panels and three to guide the front semi-trailer and the rear trailer).
Read more on 20min.ch
Recent news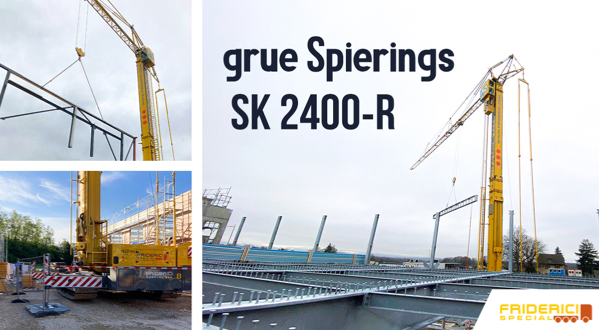 8 September 2022
Mobile crane Spierings SK2400-R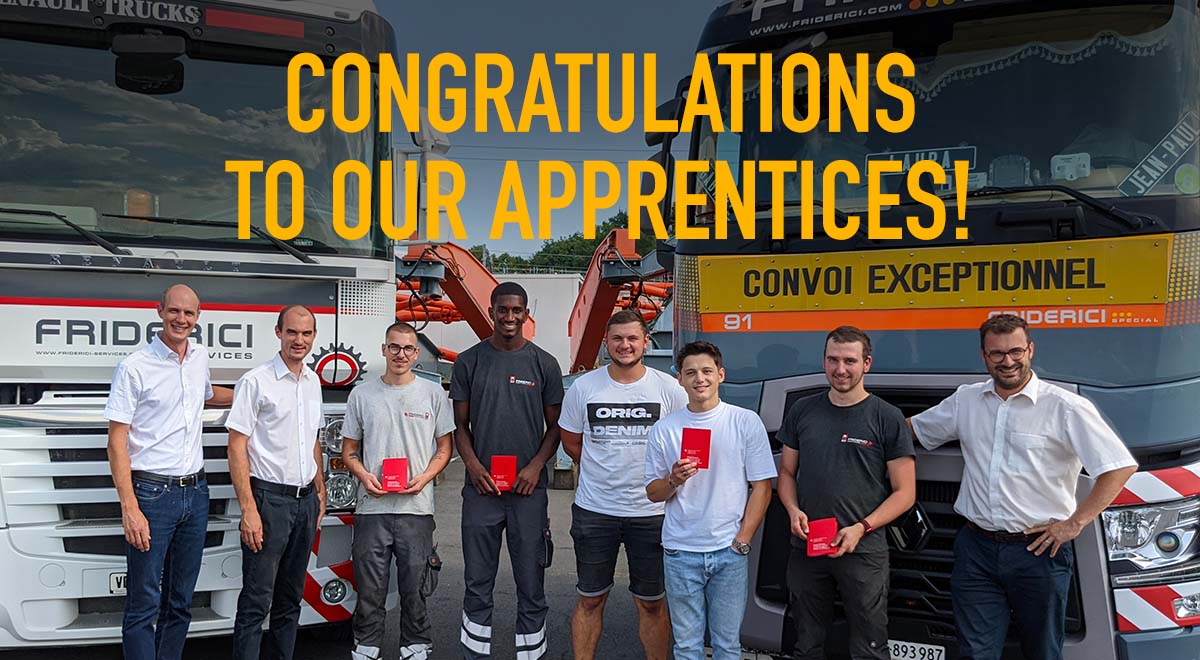 14 July 2022
Congratulations to our apprentices!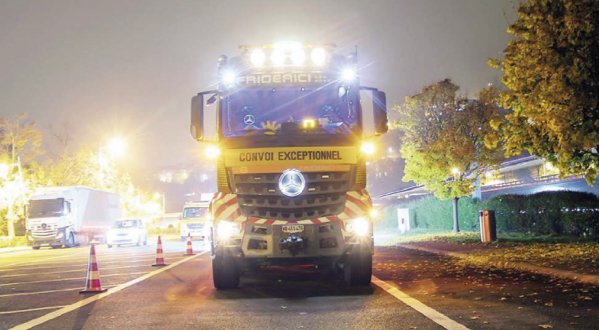 7 July 2022
Quarterly magazine of the Vaud Cantonal Police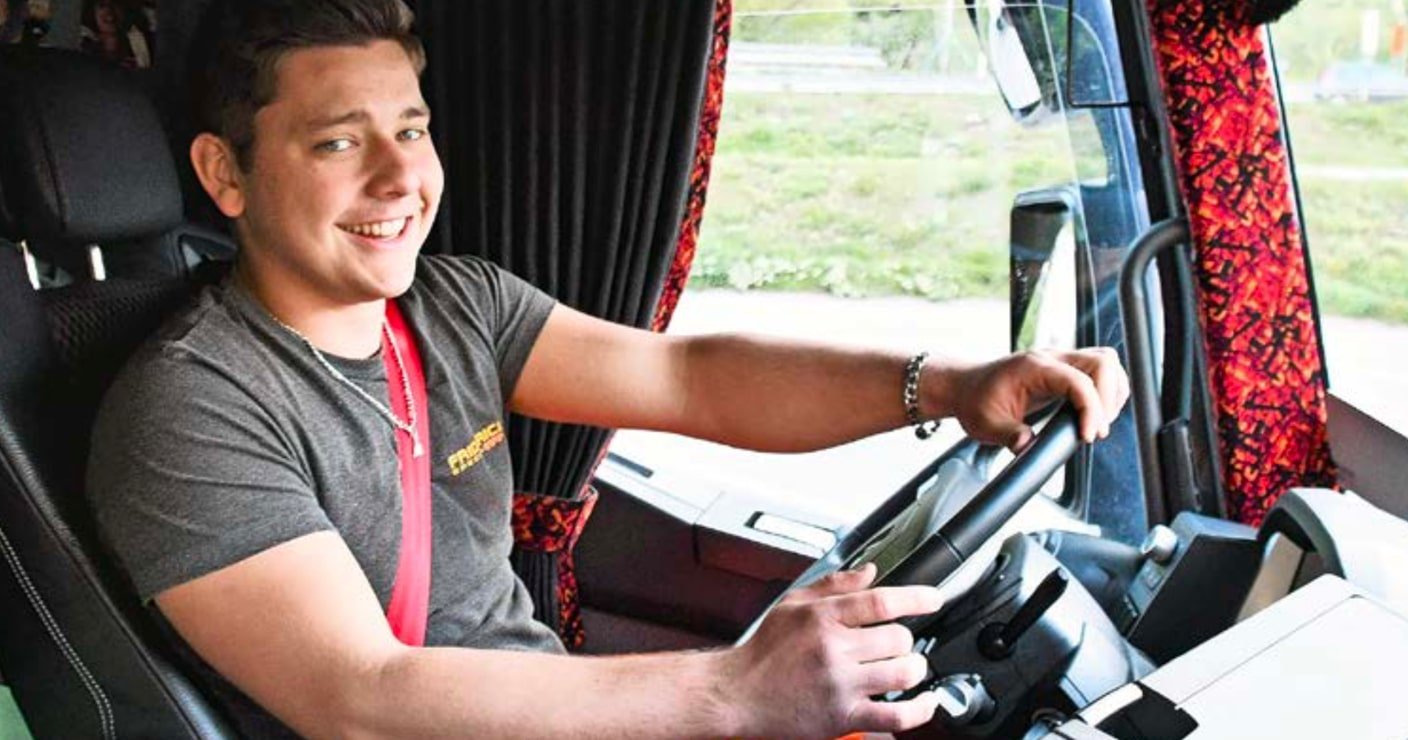 30 June 2022
An exceptional convoy in the rear view mirror