Friderici News | Travel around Europe with Friderici Special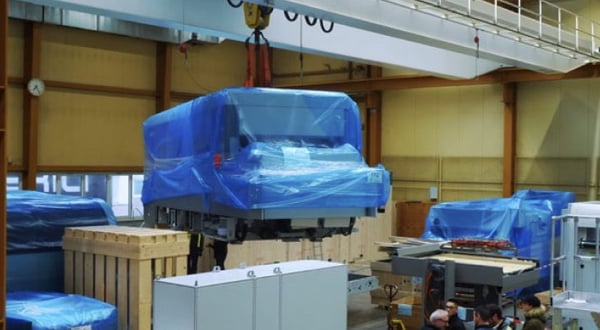 2 March 2020
Travel around Europe with Friderici Special
Discover the large-scale projects managed by our teams.
Through a series of video mini-reports, dive into our universe and discover some of our exceptional achievements.
The exceptional minute - Episode 4: "Travel around Europe with Friderici Special"
Whether it's to Switzerland or internationally, at Friderici Special we go wherever the road takes us.
Take a look at the exceptional images of two of our operations on a European scale.
Our driver Stéphane Dada explains in detail all the means used to transport a 46 ton machine from Switzerland to Germany: deployment of a 4-axle tractor, a 6-axle semi-trailer; use of innovative tarpaulin systems to protect the machine during its movement and temporary storage in our warehouse in Tolochenaz.
Because quality transport contributes greatly to the perceived quality of the product, Friderici Spécial does everything possible to ensure the safe and efficient movement of your parts.
In particular, we draw up customized loading and stowage plans, and we adapt the configuration of our equipment to your oversized parts. Our driver David Doizelet explains that to ensure the exceptional transport of machines with a height of 3.25m from Switzerland to Italy, he had to open the roof and the side curtains of the semi-trailer to facilitate the stowage.
Friderici also manages all the services related to the transport (lifting, handling in the factory, customs clearance, insurance, special authorizations, etc.) in order to guarantee the safe arrival of your equipment.
Recent news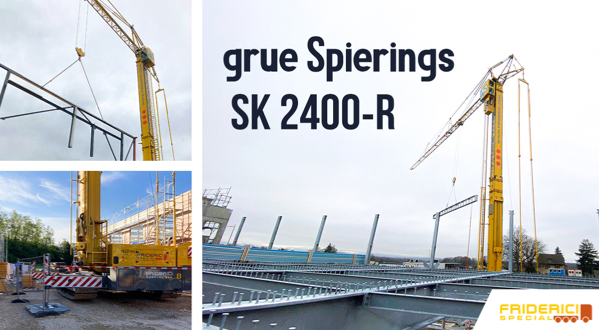 8 September 2022
Mobile crane Spierings SK2400-R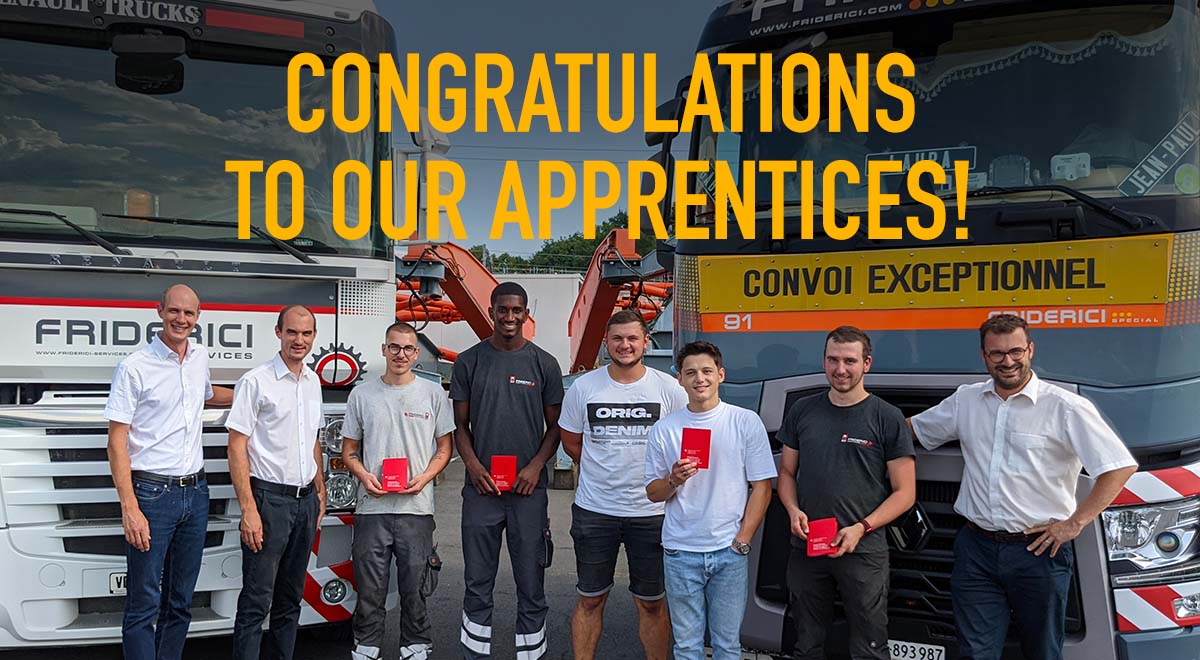 14 July 2022
Congratulations to our apprentices!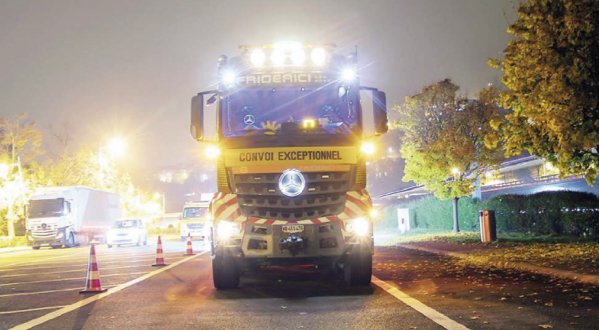 7 July 2022
Quarterly magazine of the Vaud Cantonal Police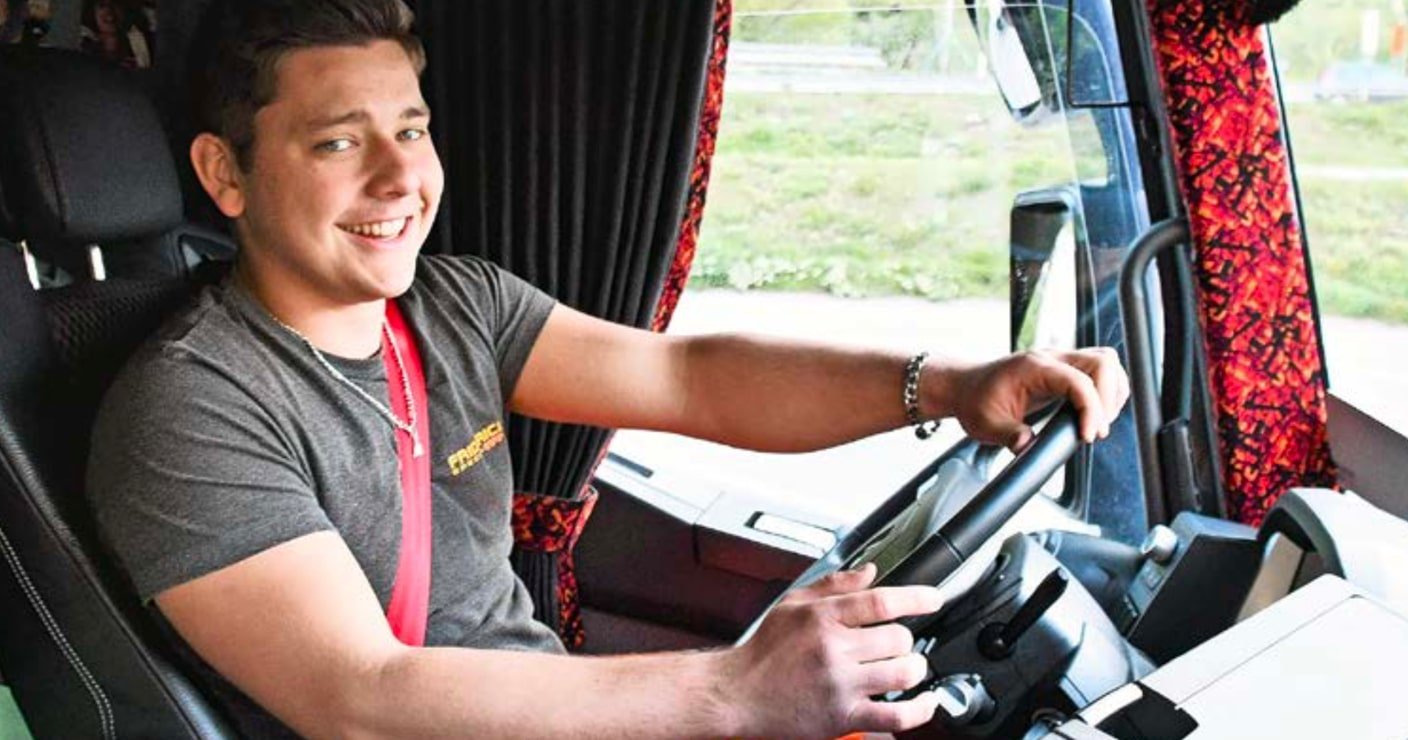 30 June 2022
An exceptional convoy in the rear view mirror